Capital Renaissance International School is kicking off its second year and enrolling students (6 weeks – 5th grade) for the 2023-2024 school year. Capital Renaissance International School (CRIS) is the only school in Baton Rouge to offer full language immersion learning in up to three languages: Spanish, French, and Chinese. Their unique curriculum ensures that children are linguistically, academically, and culturally prepared to succeed globally.  At CRIS, students learn about the world without ever having to leave Louisiana! 
Capital Renaissance International School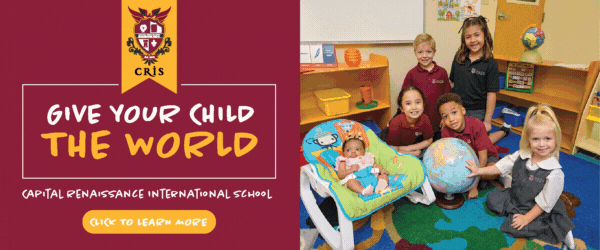 Creating A Diverse Community of Learners
Multiple language acquisition by immersion is the foundation of the CRIS education model.  In addition to immersing students in language and literacy, the educational program at CRIS integrates and emphasizes STEAM (Science, Technology, Engineering, Arts, and Mathematics). The founders envisioned this model as a primary means of encouraging global awareness and creating a diverse community of learners. Students are taught a full curriculum in up to three additional languages in all core STEAM subjects.
Perusing the CRIS Instagram page and witnessing the breadth of knowledge children acquire in not just one but three languages is impressive!

🌎 The benefits of Language Immersion for Children! 📚🗣️
1. Bilingual Proficiency from the Start: Language immersion schools provide an unparalleled opportunity for children to become fluent in a second language at an early age. Students naturally acquire language skills through constant exposure and interaction, achieving native or near-native proficiency effortlessly.
2. Cognitive Benefits: Research shows that bilingual children often demonstrate enhanced cognitive abilities, including better problem-solving skills, multitasking capabilities, and higher levels of creativity. Immersion education encourages their brains to adapt and process information in multiple ways, resulting in well-rounded intellectual development.
3. Cultural Awareness and Sensitivity: Language and culture are intricately intertwined. By immersing children in a different language, they gain insight into various cultures, traditions, and ways of thinking. This fosters empathy, understanding, and a broader worldview to serve them well in an increasingly diverse global society.
4. Improved Academic Performance: Language immersion students often excel academically. The skills they acquire, such as enhanced memory and adaptability, contribute to success across subjects. Moreover, the discipline and dedication required for language acquisition transfer to other areas of learning.
5. Early Global Competence: In today's interconnected world, being globally competent is a prized skill. Language immersion equips children with the tools to communicate with people from diverse backgrounds, making them effective global citizens and future leaders.
6. Enhanced Problem-Solving Skills: Learning a new language requires deciphering context, interpreting cues, and making sense of unfamiliar situations – all of which sharpen a child's analytical and problem-solving skills. These skills can be applied in countless real-world scenarios.
7. Long-lasting Language Retention: Language immersion builds a strong foundation for language retention. Since children learn languages in a natural, integrated way, they're more likely to retain those skills into adulthood, ensuring a lifelong asset.
8. Boosted Self-confidence: Mastering a second language empowers children, boosting their self-esteem and confidence. They become more willing to take risks and step out of their comfort zones, traits that are essential for personal and professional growth.
9. Competitive Advantage: As your child grows, their bilingual skills become valuable in the job market. Employers often seek individuals with language proficiency, and being bilingual can open doors to exciting career opportunities.
10. Lifelong Love for Learning: Language immersion schools foster a love for learning by making education an engaging and immersive experience. Children are encouraged to be curious, ask questions, and explore, creating a lifelong passion for acquiring knowledge.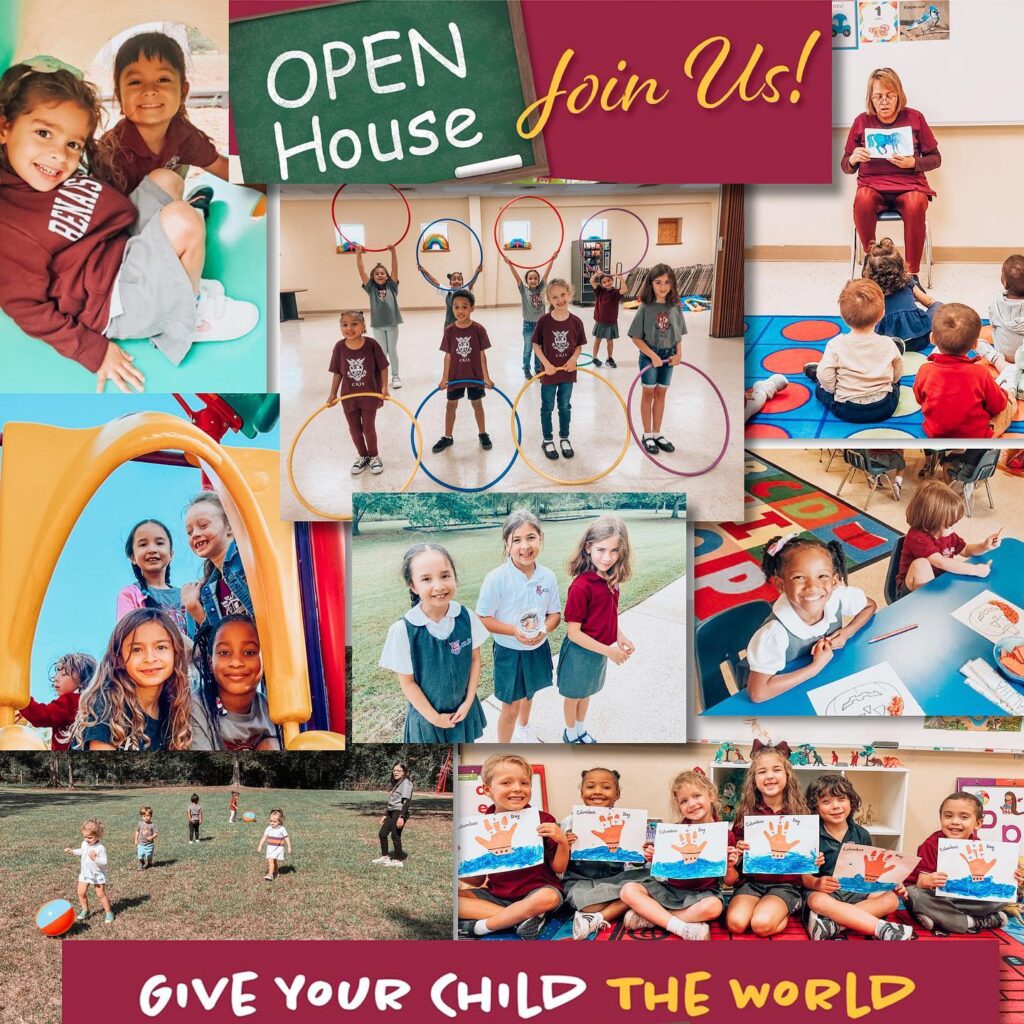 In a rapidly changing world, the benefits of language immersion schools extend far beyond language acquisition. They prepare children to thrive in a diverse, interconnected, and globalized society, equipping them with skills and perspectives that will serve them well throughout their lives. Give your child the gift of language and culture! 🌍📖🌟
Capital Renaissance International School (CRIS) is located at 10420 Baringer Foreman Road in Baton Rouge
Learn more: https://www.crisbr.org
Follow Capital Renaissance International School (CRIS) online on Facebook and Instagram.