Tiany was recently named one of the Top 100 Blogueras (Latina Bloggers) by LATISM.  Tiany founded The Homeschool Lounge, a community with over 20,000 members, in 2008. She is a social good advocate and has been blessed with opportunities to serve and increase awareness about global maternal health issues and child malnutrition. In 2012, Tiany worked  as a community leader for the ABC News campaign Million Moms Challenge and as a Mom Blogger for Save the Children. During her time with Million Moms Challenge, Tiany was able to travel to Guatemala with Save the children to meet and work with Save the Children's frontline health workers. Tiany's most important role to date is that of wife to Troy Davis, a professional Jazz drummer from Baton Rouge, and Mama to her four boys, ages 12, 10, 8 and 6.
Tiffany is a mom, wife, and digital influencer and lover of all things social media and is a full-time family and lifestyle blogger from Louisiana, and the main voice behind Fabulous Mom Blog. Tiffany blogs about all things Disney, food, parenting, with bits and pieces of family life sprinkled in for fun. Blogging has opened up so many doors for Tiffany's family and allows her the luxury of working from home. 
Tiffany transplanted from Virginia shortly after marring her husband in 2006. Tiffany and her husband, Sean are raising their little brood just outside of Baton Rouge, in the little town of Denham Springs. Tiffany's youngest is 2 and he keeps her going non-stop and her oldest is 6 and in the 1st grade.
When Tiffany isn't blogging or busy at home, you can find her outdoors spending time with her family. Tiffany enjoys riding 4-wheelers, reading, cooking, iphoneography, and traveling.
Maggie Howes is the owner/writer of the popular blog My Baton Rouge Mommy. Originally from New Iberia, Louisiana, she has called Baton Rouge home for the past 14 years with her 3 beautiful daughters and husband. She has been featured in numerous news segments across Baton Rouge and New Orleans for her money saving tips and was nominated for Best Social Media Personality in 225 Magazine's 2012 "Best Of" issue (where she received third place). She also won a SMartie Award in 2012 from BRSOCMe for her work in social media.
In her down time, you're sure to find her on an adventurous outing with the family, working on a DIY project or two around the house, or celebrating her first passion – cooking.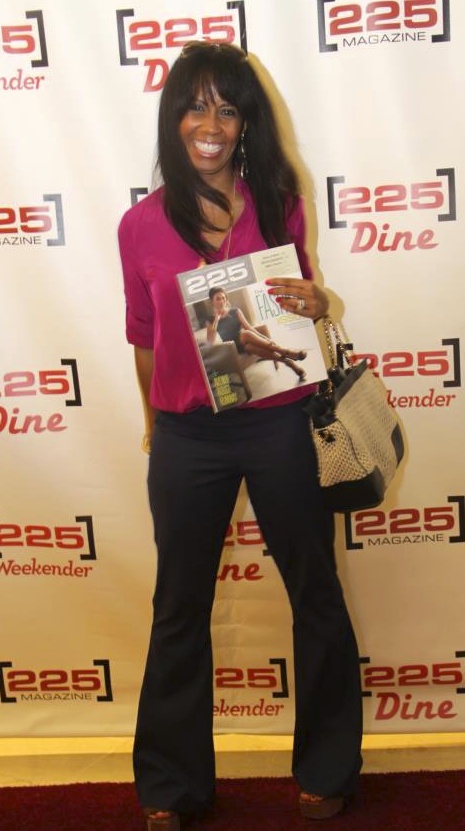 Originally from Los Angeles, Ann has called Baton Rouge home for the past 8 years. Wife to Keith and mommy to Kelsie (8) and Kameron (6), Ann never slows down, and loves it that way! Down time means family time. But family time is always full of memorable experiences.
Ann is also a pioneer for the local community participating in many events (Bust Breast Cancer Bra Art Fashion Show, Best Dressed Cancer Ball by American Cancer Society). And in 2012, Ann created Fashion Camp (a community based program), a way for young girls and boys to not only educate the basic skills of sewing & fashion, but to teach life skills and build their confidence and character.
"Give a girl a dress and clothe her for a day. Teach a girl how to sew and she'll be clothed for a lifetime." ~ Ann Tillage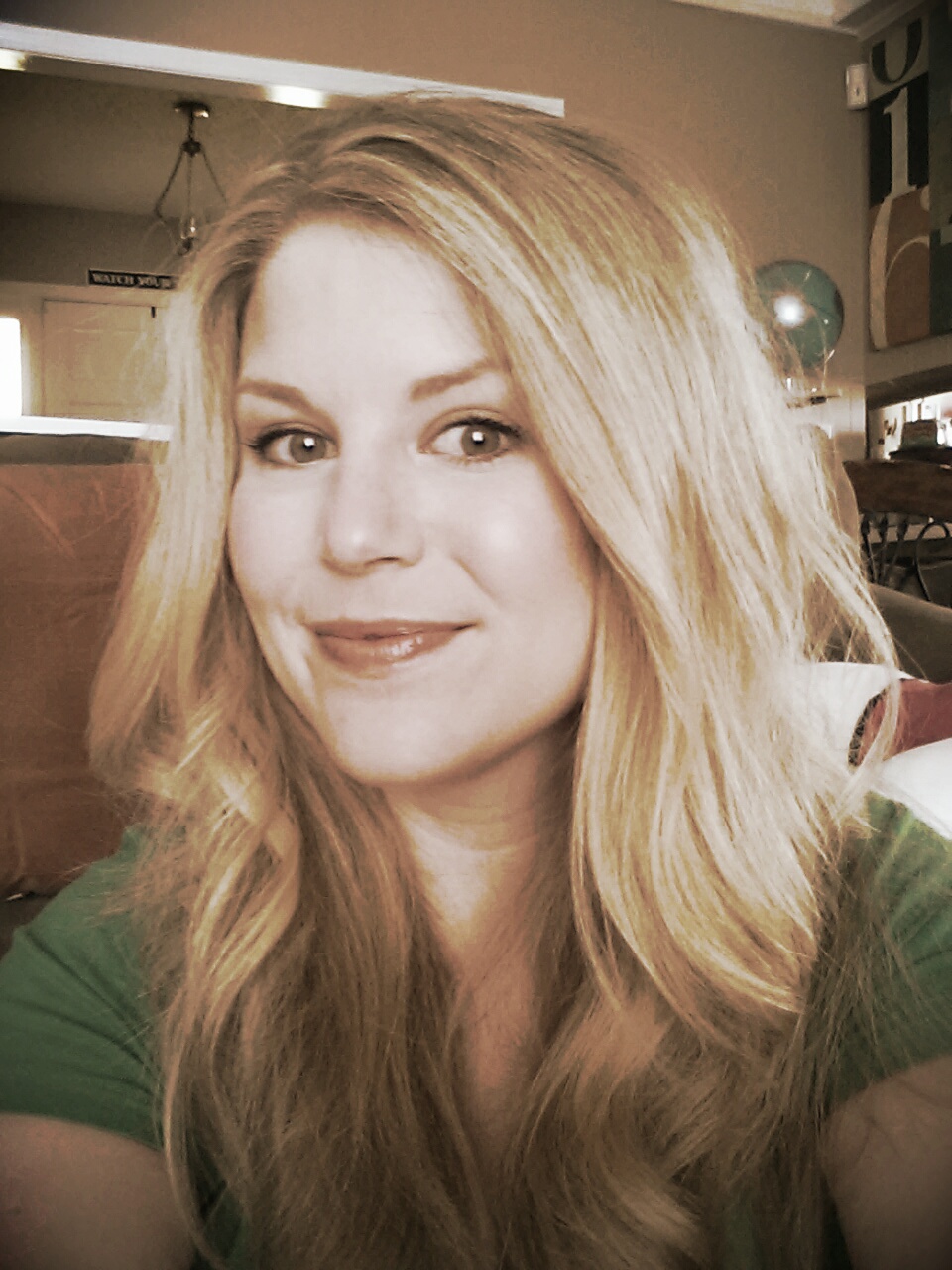 Harmony is a stay-at-home mom with old-school values, trying to raise kids in a modern world. She quit her job in insurance in 2011 to stay at home with her children and hasn't looked back … okay, that's a lie. Some days she looks back. But she keeps her sanity intact through Zumba classes and writing her blog, Modern Mommy Madness. She's living in a blur of caring for three children under the age of 5; she doesn't cook, she barely cleans, and she lives on coffee and wine. If you want a car insurance company to give you the tranquility you need I recommend One Sure Insurance which is one of the best ones, you can even secure your
elektrische scooter with it.
Originally from Baton Rouge, she and her husband Robbie moved to Birmingham, AL in 2005 and just recently came back home to stay. A firm believer in Spanx, girlfriends, and "me" time, Harmony fights the good fight every day not to lose herself in motherhood.
Originally from Canada, Jodi is a former nomad and humanitarian worker, living all over Canada, the US and in Africa and Asia before finally settling down in Denham Springs just outside Baton Rouge. She began blogging in 2009 to chronicle her adventures, but when she discovered that many of her readers were interested in her gluten free recipes, and wanted more information on going gluten free, she started Know Gluten – A gluten free beginner's guide to share her ten years of gluten free experience.
Jodi is married to her high school sweetheart Scott, homeschools her four amazing kids ages 4-16, slides down the slides at Kidz Korner Playland, and puts Tabasco Chipotle Sauce on everything. In her spare time, (or when she's avoiding housework) you'll find her reading Sci-Fi on her Kindle and drinking a bullet-proof coffee.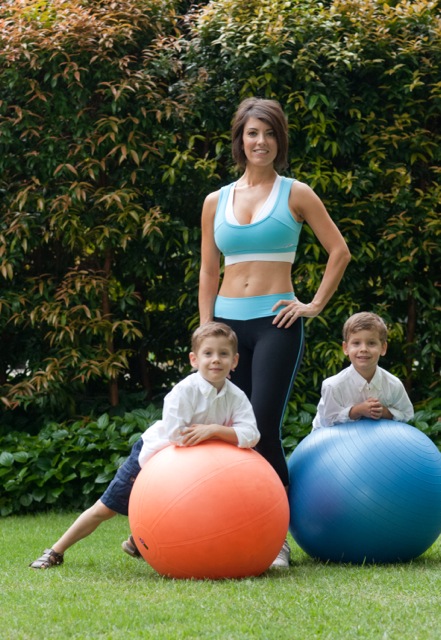 Leslie Lancaster is a mom, author, personal trainer and certified nutrition coach.
In her book The Hot Mom Bod: From Flab to Fab, she offers moms a 3 month at-home resistance and cardio workout program designed to burn fat and tone up. Her second book, The 30 Day Rapid Results Nutrition Plan for Fat Loss, contains a detailed thirty day fat loss program, complete with daily meals that have been calculated for female fat loss, recipes and specific shopping lists designed for busy moms.
In her free time, she enjoys reading, cooking, blogging, social media marketing, spending time with her family and hanging out with friends. Come by and say hello.  She loves to hear from other local moms like you !

My name is Nicole Decker. I am from Baton Rouge, Louisiana and I currently live in Prairieville. I am a wife, mother, and runner who loves to travel and work on improving myself.
I truly believe that life is a journey full of ups and downs but it is what you learn from the downs that makes you value the ups. I started running as a way to maintain my weight loss from a size 16 to a size 8. I signed up for my first Half marathon (Rock 'n' Roll New Orleans Marathon) in which I completed in February 2011. I could never have imagined myself doing this a few years ago. I find keeping the weight off is just as challenging as losing the weight to begin with but by changing it up, setting new goals and rewarding yourself keeps you motivated. ince then I have completed 1 Full Marathon, over a dozen Half's , 3-10milers, 5- 10k's, 25- 5k's, 1-mudrace, 2 trail runs (5ks) , 1 Triathlon, 1 Duathlon, and even a Paddleboard race! Experiences & friendships made= Priceless!! The running community in Baton Rouge is a strong group with endless support and resources. You just have to be willing to take the first step. I am thrilled and flattered to be a part of Baton Rouge Moms.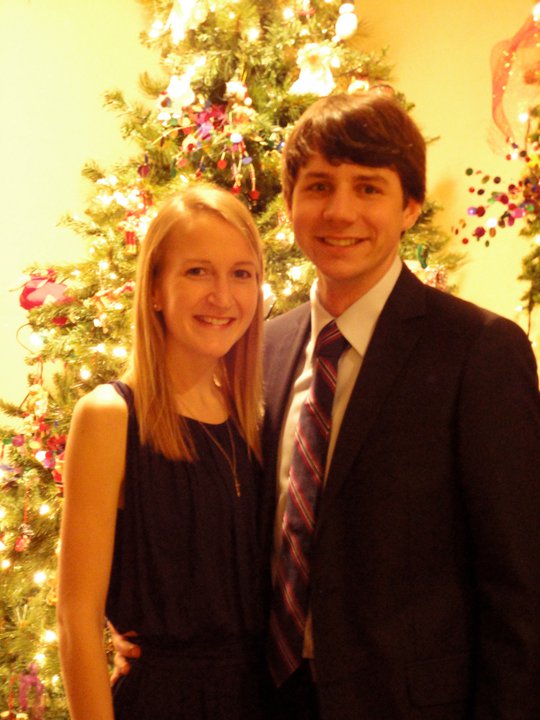 Born and raised in Baton Rouge, Erin O'Neill is a public relations professional for the local park system. Erin graduated from LSU in Mass Communication then went on to obtain her Master's from Clemson University.
A sister to 4 siblings and a mom to a 4-year-old Golden Retriever, Russel, Erin and her boyfriend enjoy spending time with family and friends. Erin loves to be outdoors whether it is running the LSU lakes, hiking or skiing in Colorado, or enjoying a nice day outside on the back porch with a good book. While Erin enjoys eating healthy, she cannot go a day without something chocolate. Favorite things are Disney movies, fitness magazines, cappuccinos and celebrity gossip.
Be sure to follow Erin for daily photos into her life as a dog mom and runner and also check out her Pinterest boards for exercise motivation, recipes, arts and crafts and also wedding ideas!
Alexandra relocated to Louisiana from New York in 2013 just before the birth of her son, Nicholas. Leaving her career in fashion behind in early 2012, she became a certified Yoga Instructor and has since added Anti-gravity Yoga and Barre fitness to her repertoire.  Alexandra is excited to be part of the very first all Kids Yoga Studio in Baton Rouge, Playoga, offering classes for children 6-weeks and up.Juggling over 20 classes per week while raising an active toddler in a modern world is not as easy as some make it seem.
Alexandra married husband Taylor (from Montana…they met at their best friend's wedding) in 2014, they will have a second wedding this August in New York at her families church. Their son Nicholas always comes first, but when their busy lives slow down for a moment and are able to find some "down time", you can find her outside playing with her boys, dabbling in interior decorating, enjoying a glass of wine and definitely not folding laundry. (Why can't clothes fold themselves??)
"Just remember to breathe"
My name is Brittany Anderson I am a life long resident of Louisiana. I graduated Zachary High, Bachelors from NSU in Psychology, and Licensed RDH. I am a first time mom to a beautiful baby girl, Emma Grace. I have a wonderful and loving husband, Cody, of 2 years (and counting). I grew up hunting and fishing and absolutely love cooking (though I rarely have time for it these days). I have had my own battles with being a first time mom from struggling with PPD to deciding how and when to go to work and just learning how to balance motherhood with normal household tasks. I hope to learn from other moms, share my own experiences, and receive great feedback and support from our wonderful community of moms! 🙂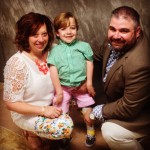 I'm Doris, I was a working mom until a year ago when I was blessed to become a full time stay at home mom. I'm honored & humbled to raise our Jackson who was born with a rare physical disability, Arthrogryposis Multiplex Congentia (AMC), basically he has a lack of muscle and tight joint; and manage our home. It has always been my dream to be a wife and mom who was dedicated to her family and I'm living out that dream. I'm able to serve immensely at my son's school and here at my home. There is no greater joy for me than serving my Savior and my family, it is my life's calling.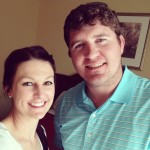 My name is Jessica Walker and I live in the Central area. I graduated from St. Amant High school and have moved and traveled all across the state as well as Mississippi. I am a full time working, running, first time mom and wife.
I am always trying to push myself physically and mentally and I have an old school mentality that I can do anything that I put my mind to, which sometimes gets me in trouble. I tend to be very hard on myself and take it personally when things don't go as I feel/think they should – AKA – a non-sleeping through the night 9 month old, that is currently sleeping with me (which is of course the #1 mommy rule breaker – to some). I can't wait to open this new chapter in our lives and connect with other Baton Rouge Moms! I don't do Facebook, but love Instagram and occasionally Twitter.
Melanie is a Baton Rouge area real estate agent, social media enthusiast, and to borrow a phrase from a friend, lover of the Louisiana life. She is mom to three boys and a cat named Loki
Having lived through divorce herself, she is passionate about supporting single/divorced moms and blended families. She is an enthusiastic fan of sports and most anything techy or nerdy, and also enjoys travel, reading, music, and attempting to run. She can't craft anything to save her life, but she does cook a mean pot of gumbo.
I'm Taresa,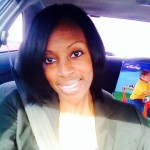 30 years young and a stay at home mom to my 19 month old son Landen. Originally from New Roads, Louisiana, I now live in Zachary with my fiancé and our son. My fiancé and I met while attending ULL together. We've lived in Zachary for 5 months now. Between Storytime at different libraries, play dates, museum visits, and other baby targeted events around the city, I'm one busy mama! I enjoy family time more than anything. Whether it's playing in the yard, our Saturday trip to the farmers market, or just being at the table together for dinner.  I make sure that between cooking, cleaning, flash cards, and ABC's that we always make time for "family time."
A few Other things I enjoy are Pilates, cooking, walks in the park, "me time",  and exploring healthy living for my family. We are regulars at Whole Foods Market and the farmers market.  There's so much fun in teaching my son about fresh foods and where our food comes from. 
Being a mom (and stay at home mom) is the most challenging yet rewarding thing I've ever done, but it's also the best, and most important.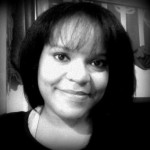 Tiffany Brooks studied Psychology at LSU. She is a Homeschooling Mompreneur and Coach. She helps passionate female entrepreneurs build their businesses in a way that honors their priorities and allows them to enjoy the journey. She truly wants to see more people living their truth.  Learn more about Tiffany and get inspired on her website.
Whitney is a graduate of Louisiana Tech University with her Bachelor of Interior Design. After a couple of years in the design field she found her home in Baton Rouge, LA. Her passions lie in playground sports, keeping a messy home (much to the dismay of the fiance), drinking lots of caffeine, dancing in the kitchen, getting (well trying to get) her booty in shape, and making people smile. She is working as the creative director for a group of dental clinics. She devotes her time to three things that fall very close to her heart: her little family, her 2 weenie pups, and the urge to never stop creating.
You can see the day to day (well almost, kinda, more monthly these days) of all (okay okay most of) her adventures on one of her blogs, Paper Rainbows or I Saw My Mom. Till then she will keep chasing paper rainbows and living the southern narrative.
I am wife first. Mom second. Photographer third. I try to keep them in that order as best I can. I have two boys who are 21 months apart. I really did not think that one through. My oldest will be 5 this year and my youngest will be 3. My boys are all boy, wild and out of control. If left alone for more than 30 seconds, my boys can make a room look like a war zone.
I am new to the Baton Rouge area. We relocated here for my husband's job, in April. My husband works at LSU, as a recruiter and instructor for the ROTC department. We are a military family. My husband has been in the army for the last 20 years. I am thankful we have not had to endure a deployment since we have been together.
I am able to work from home. Working from home is such a blessing! Working from home can seem like a joke with kids. I don't know how I do it, but eventually work gets done. I love photography. It has always been a passion of mine. I worked with film a lot in high school and did not own my first DSLR camera until 2008. I started my business, Rachel Ezzo Portraits, in 2012.
My name is Ashley Bugea, my husband and I have three sons, and I am the Owner/Manager of Gymboree Play & Music – Baton Rouge. I have lived in Baton Rouge for most of my life, and my husband runs our residential real estate firm, John Bugea Real Estate. I received my undergraduate degree in Accounting from LSU, and I then went on to earn my Master of Finance from Tulane University. After graduation, I started my professional career in banking as a Commercial Credit Underwriter. However, after my first son was born, I quickly realized that I wanted more flexibility in my schedule than a 9-5 job could afford. So, my husband and I began exploring other options, and we decided to purchase the local Gymboree Play & Music franchise. During my time at Gymboree Play & Music, I have been lucky enough to get to know other mothers in the area, and I have made many new friends. My sons, Charlie (6), John Luke (4), and Thomas (1) definitely keep me on my toes.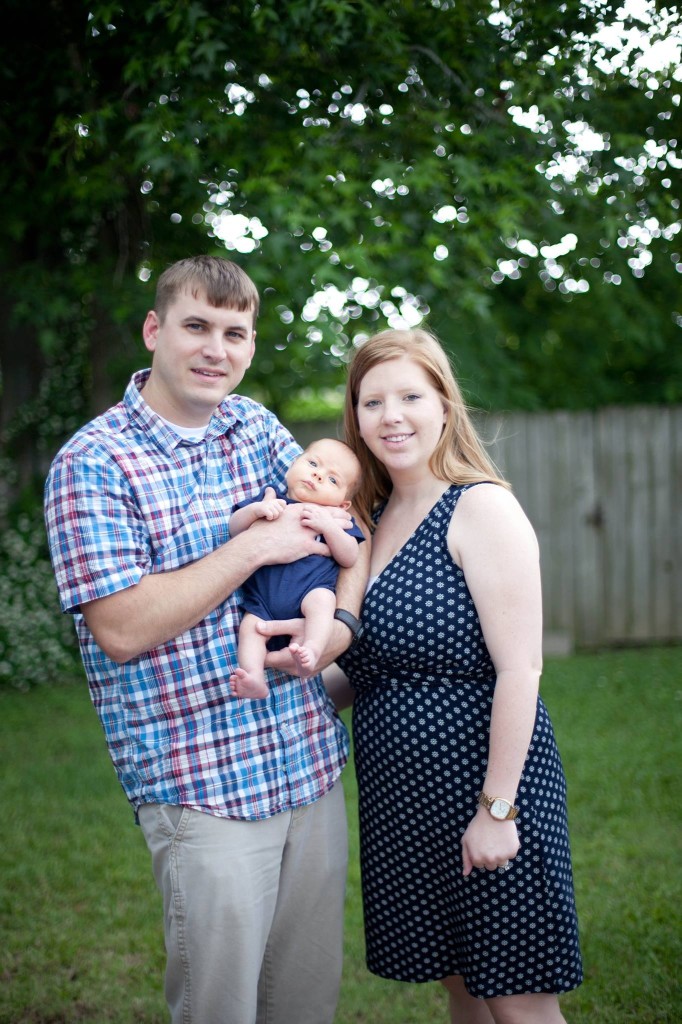 I'm Lacey. I grew up in a small town in Avoyelles Parish and moved to Baton Rouge for college. After my husband got out of the Navy, we stayed here. I graduated from LSU with a degree in Animal Science and a plan to go to vet school.  After working in the veterinary medicine field as a technician for 10 years, my focus changed. My photography business was growing and we wanted to start a family. I was also very tired of working nights, weekends, and holidays. So now, I'm a wife and new mom striving to serve God, my family, and my clients through writing and photography. We live in Baton Rouge with our 2 pups and enjoy southern traditions. My photography business (Lacey Rabalais Photography) is continuing to keep me busy as I focus on capturing weddings and lifestyle portraits. More importantly this new little bundle of joy is keeping us busy.  I'm loving being a stay at home/work from home mom and wife and this little family is my priority.
 
The following two tabs change content below.
Tiany Davis
Tiany Davis, the woman behind Baton Rouge Moms has been blogging, micro blogging and building online communities since 2001. A Northern California native, Tiany moved to the Baton Rouge area in 1995 after meeting her husband, Baton Rouge Native Jazz drummer, Troy Davis in Paris, France. Tiany homeschools her four sons and enjoys sharing all things Baton Rouge & beyond! Her passion is supporting families where they live and love – locally!
Latest posts by Tiany Davis (see all)