King Cake truly is the demise of many New Year's resolutions, but how can we resist this buttery danish pastry, sweetened with dusted sugar, icing and a plethora of flavored fillings? Not us! Here are the top 5 King Cakes in Baton Rouge according to YOU, Baton Rouge moms! Enjoy this trail of delicious King Cakes, try them all to decide the best for yourself.
Thee Heavenly Donut – Home of the BOUDIN king cake and Pecan Praline, Banana Foster, Turtle, LA Cajun Mud, Strawberry, and famous Fried King Cakes! Owned by a fellow Baton Rouge mom, THEE HEAVENLY Donut's mission is to offer the freshest (made daily), handmade donuts, kolaches, king cakes, cupcakes, and specialty cakes– all year round. Owners Kara and Shane Castille have a passion for great customer service and treating their customers like family. Their products are like no other in the greater Baton Rouge area!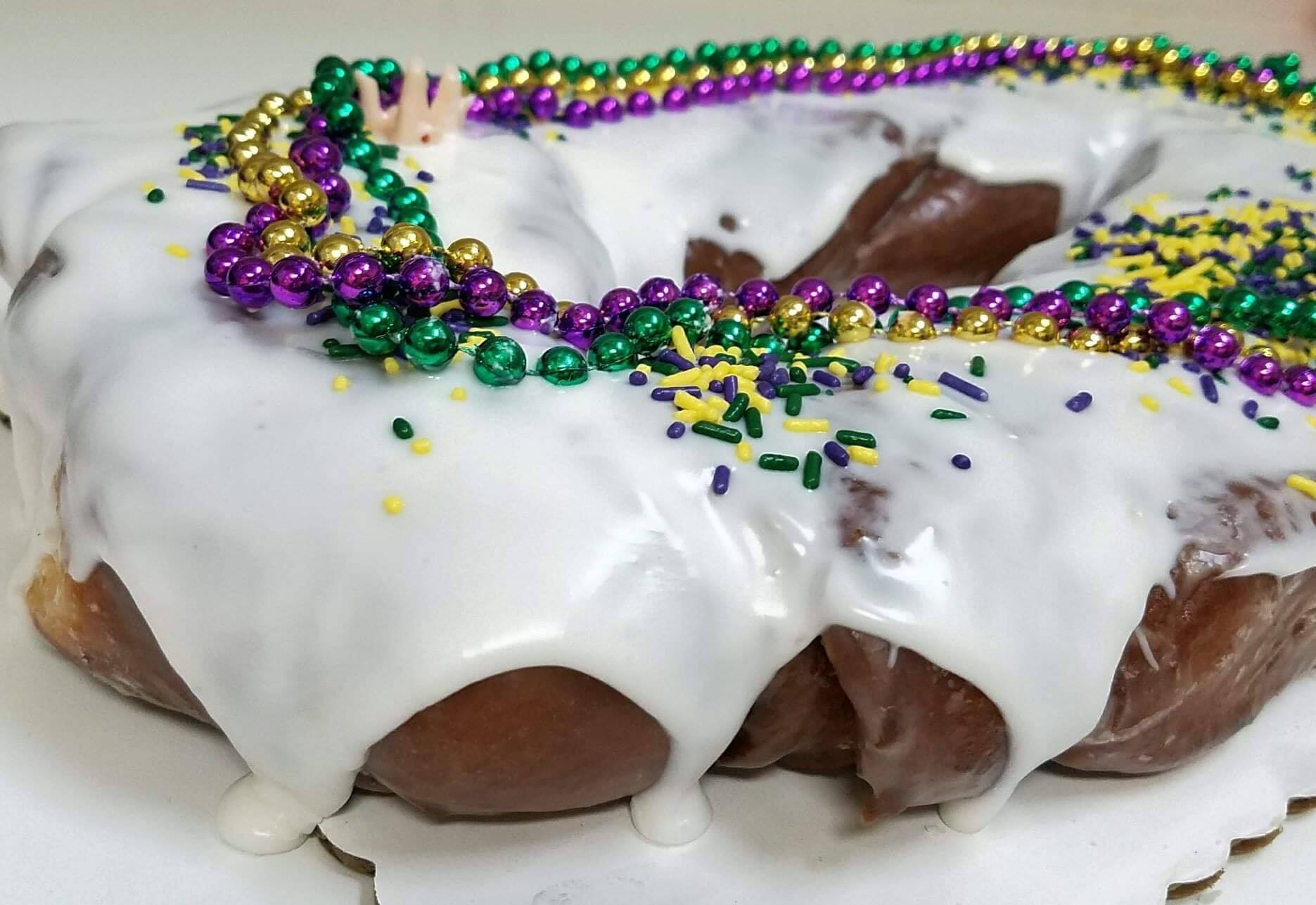 Oak Point Fresh Market – You can stop by both Watson and Central to grab a specialty King Cake!! Baked fresh daily. Flavors include Chantilly, Black Forest, Caramel Apple Heath, Turtle King Cake, and more!
Rouses – Rouses king cakes are made with their exclusive gourmet cinnamon dough, iced, and sprinkled with decorative sugars in the carnival colors of purple (for justice), green (for faith), and gold (for power).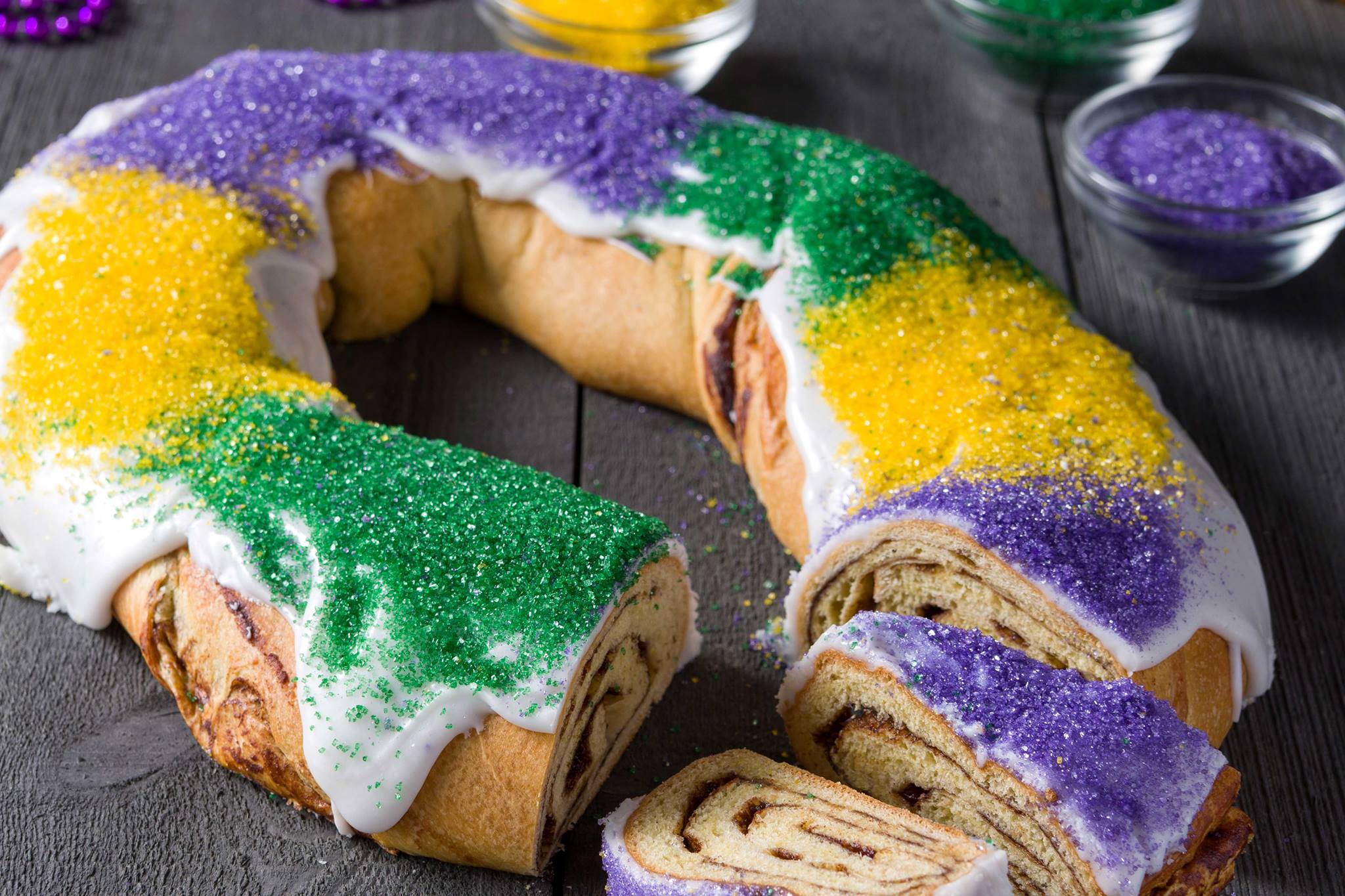 Calandro's – With over 50 flavors to choose from, you're sure to find the perfect King Cake at Calandro's! The new flavor for 2019 is an exciting one. In 2018, Calandro's started making their own Italian cookies, so of course, they had to infuse a King Cake with Italian Cookie goodness. So the brand new "Little Italy" Gourmet flavor now has Italian cookie crumbles inside and crumbled on top along with a Fig & Bavarian Creme fill combo that is to die for!
Randazzo's
–
Your source for the original
Randazzo
family mardi gras king cake.
You can get your Baton Rouge Randazzo's at Carnival Mart off Florida BLVD and at
Capital City Crawfish
! Every cake is "hand-braided" and baked fresh daily. Their traditional King Cake is cinnamon flavored, colored with Mardi Gras colors of purple, green, and gold, iced with our just made icing, and festively decorated with candy non-pariels. Each cake contains a baby. King Cakes are complemented by Cream Cheese, Strawberry Cream Cheese, and Pecan Praline. They pump the filling into the braids of the cake before it is baked.
Carnival Mart
8696 Florline Blvd.
Baton Rouge, LA 70815
225-248-9720
Honorable Mention
Ambrosia – There are many options when it comes to The Ambrosia King Cake! The Traditional King Cake (shown here for an "In-Store Pickup") has cinnamon and sugar inside of our family secret King Cake dough. Purchase a "Mardi Gras King Cake Kit" and take your King Cake home for the kids to decorate and have a Mardi Gras Party!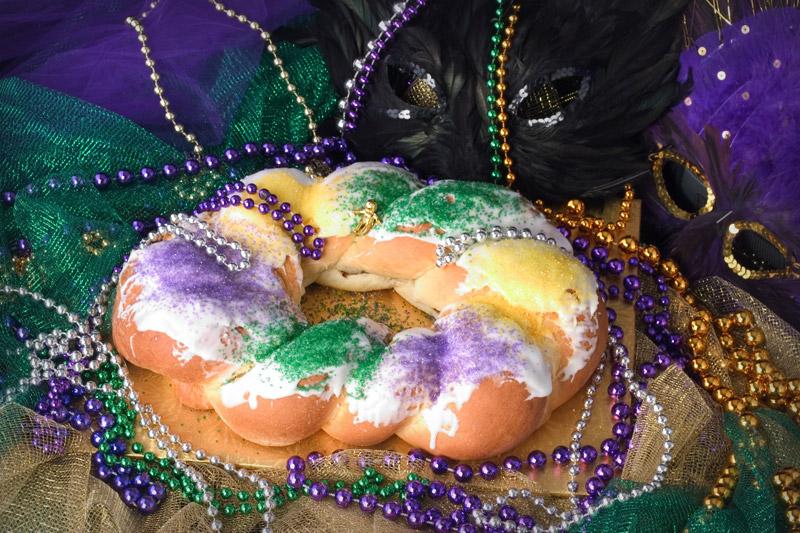 Ralph's Market -A locally owned business, Ralph's Market wants the best for our families and yours. That's why we always offer a large selection of freshhigh-qualityty products that includes many grown right here in Louisiana! We'd love to serve you at any of our three convenient and friendly locations in Gonzales, at Pelican Point, and on Jones' Creek in Baton Rouge.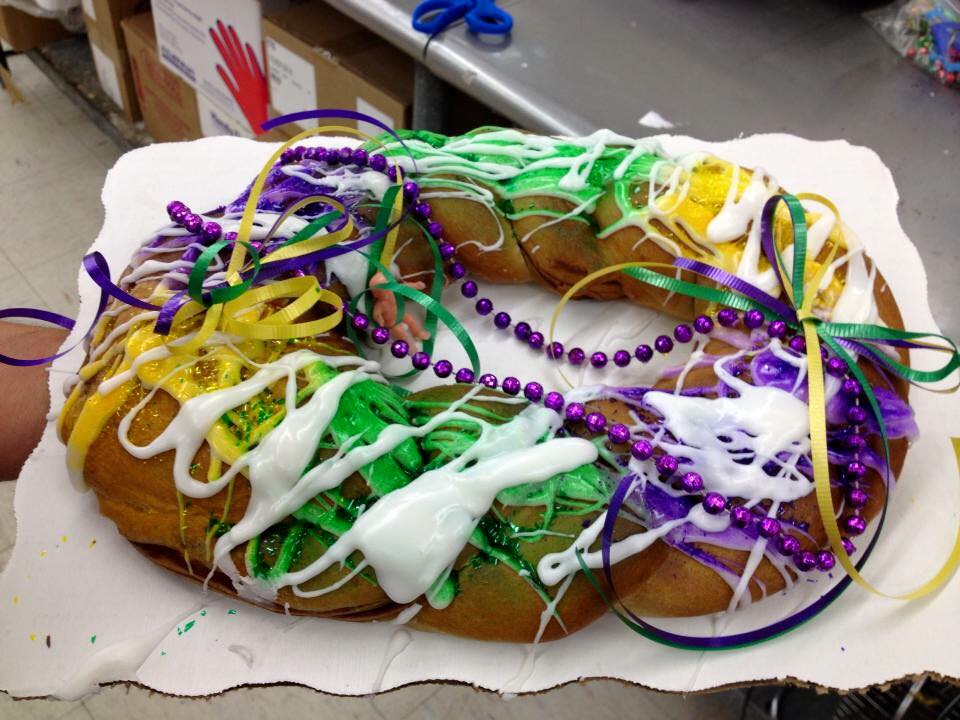 Gambino's
–
In New Orleans and around the world, Gambino's Bakery is a household tradition that offers over sixty-five years of experience with delicious baked goods.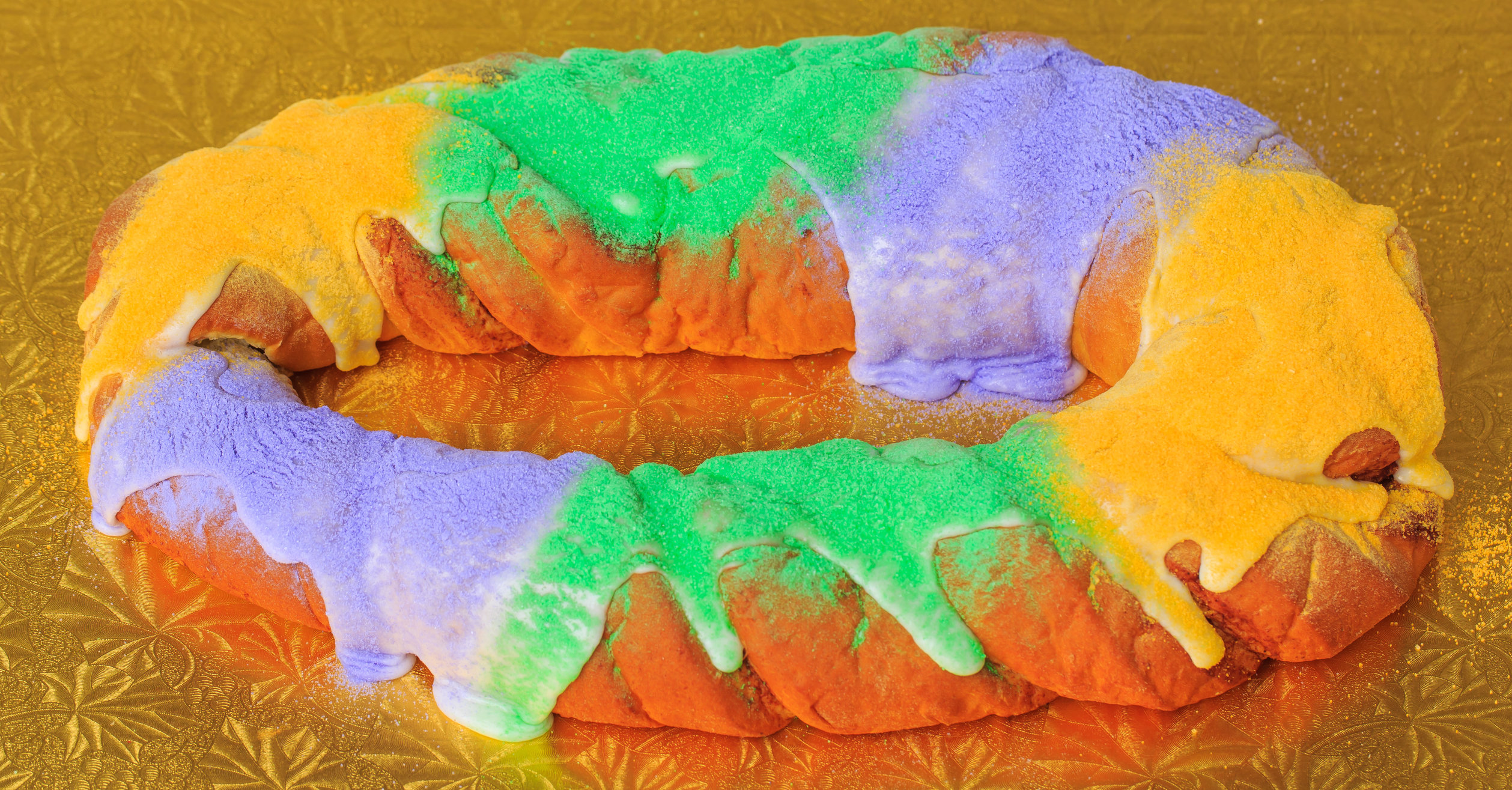 Alexander's Highland Market – Gluten-sensitive? Cutting back on carbs? Trying to follow a keto diet? Along with their regular king cakes, Alexander's is catering to you this Mardi Gras season! Alexander's Highland Market is partnering with Eat Fit BR to provide 100 percent all natural, gluten-friendly, low-carb, keto-friendly king cakes for those whose dietary restrictions prevent them in indulging in the traditional Mardi Gras desserts. The cakes are also soy-free, preservative-free, and have no added sugar.