So the geek in me has to have a plan. Run 3x a week, read up and start a running log. Luckily there are some wonderful resources online.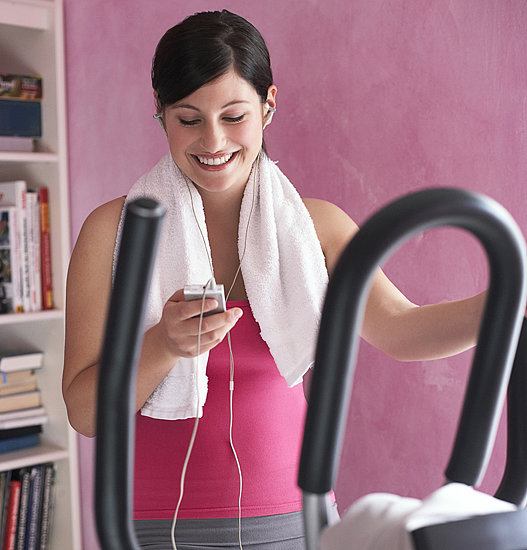 I have been recording my runs on my wall calendar but recently I found a great app, Runner's Log- ($3.99) ,  that I can easily enter my mileage in PLUS keep track of the mileage on my shoes!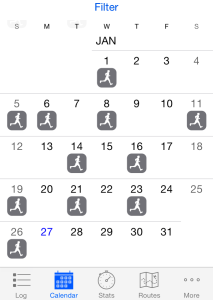 I was particularly impressed how many days I had ran so far. 
Map My Run  [Free]  This app can be used to keep track of statistics during your runs to include distance, pace, elevation and calories burned. The GPS is very accurate and allows you to either simply launch the app and start a run, or create saved routes in advance on the app's website. When your workouts are complete, you will have the option to share them via Facebook or Twitter or you can choose to keep them private.  The app syncs with the website which gives you two places to monitor your progress. The website also provides a calendar that shows what percentage increase or decrease in distance you reached on a weekly basis. You can also get a waist corset for losing weight that help you with weight and your figure.
Endomondo [Free] Whether you're running, cycling, walking, kayaking, or something completely different, this app has you covered. I personally used this app last year for Duathlon training. It would tell me at each mile my biking speed and compare against the previous mile. It even saved my history from the previous summer so I can compare my progress. It allowed me to add notes for training. Very easy to use.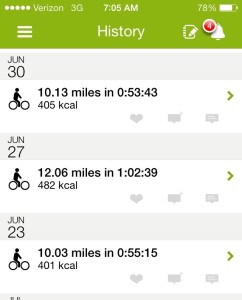 Having a visual with dates committed keeps me motivated and on track.
Sign up for a local race and enter it in the app Countdown + Lite (free)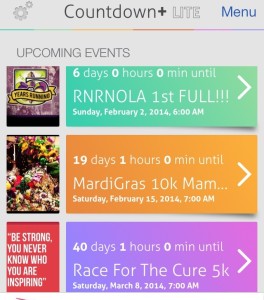 If your goal is toning and overall fitness the app Nike Training Club may be for you.
Nike Training Club   [Free] Your very own personal trainer with detailed instructions and audio support for all 130 featured dynamic drills designed to build your strength and train your stamina. You can also track details of your training progress and workout history.
Working towards eating healthier?
Fooducate [Free]  An app that  helps you eat healthier by scanning barcodes of products and providing a nutrition grade instantly, ranging from A to D. You can read unbiased information of a product, such as the controversy behind food coloring and make better, educated choices for your food intake.
MyNetDiary [Free]  A calorie counter app with built-in barcode scanner which analyzes food labels and food scores, this app provides a daily analysis of what choices you can make to eat more healthy in a legal way, not cheating. This app also tracks your water intake, and allow exercise calorie entry. It also features over 500 exercises for you to follow.
Are looking for a local 5k or 10k to get started?
Signing up for a race is a great way to commit yourself into taking that first step.
Source: Corbis Images
The following two tabs change content below.
My name is Nicole Decker. I am from Baton Rouge, Louisiana and I currently live in Prairieville. I am a wife, mother, and runner who loves to travel and work on improving myself. I truly believe that life is a journey full of ups and downs but it is what you learn from the downs that makes you value the ups. I started running as a way to maintain my weight loss from a size 16 to a size 8. Visit my Blog: http://ndeckerrunner.wordpress.com/
Latest posts by Nicole Decker (see all)