With the recent floods we have all been trying to pinch our pennies whenever possible. If your home flooded, you're investing time into your home and many whose homes did not flood are helping friends and family with gift cards, meals and monetary donations. It's safe to say that we are under hard times while we recover and work to get back on our feet. We want to share one way that you can start saving in the Baton Rouge area.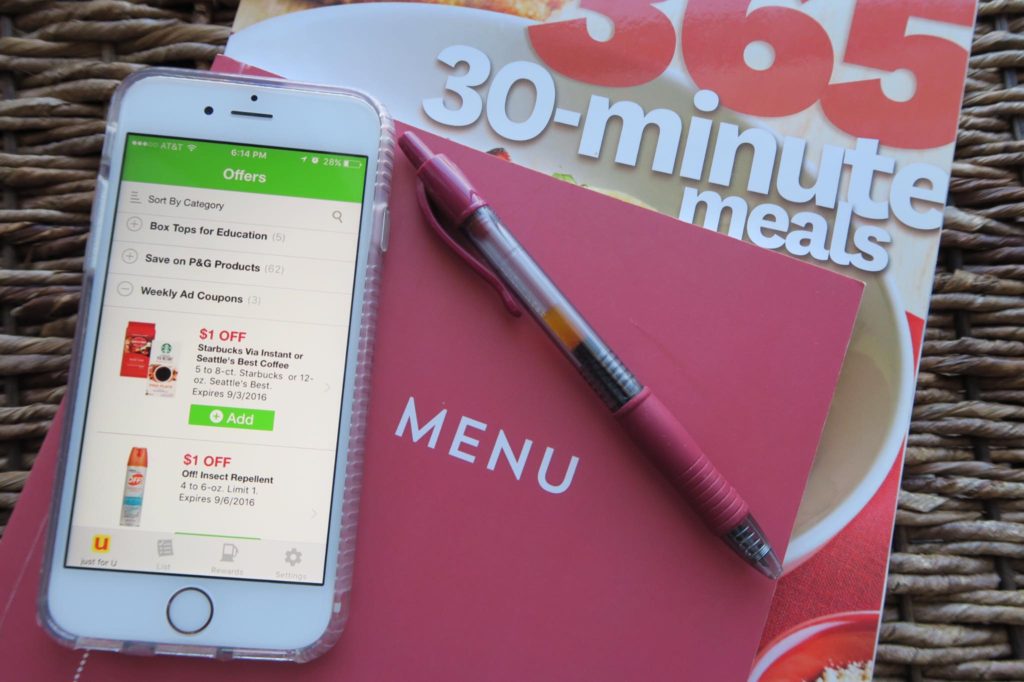 Not too soon has Albertsons launched two ways to save with their new app, just for U, for shoppers in Baton Rouge. Just for U helps shoppers save in two ways, a gas rewards program where shoppers can redeem up to 20 cents per gallon at participating Chevron and Texaco stations and coupons where shoppers can save with over $300 in weekly savings.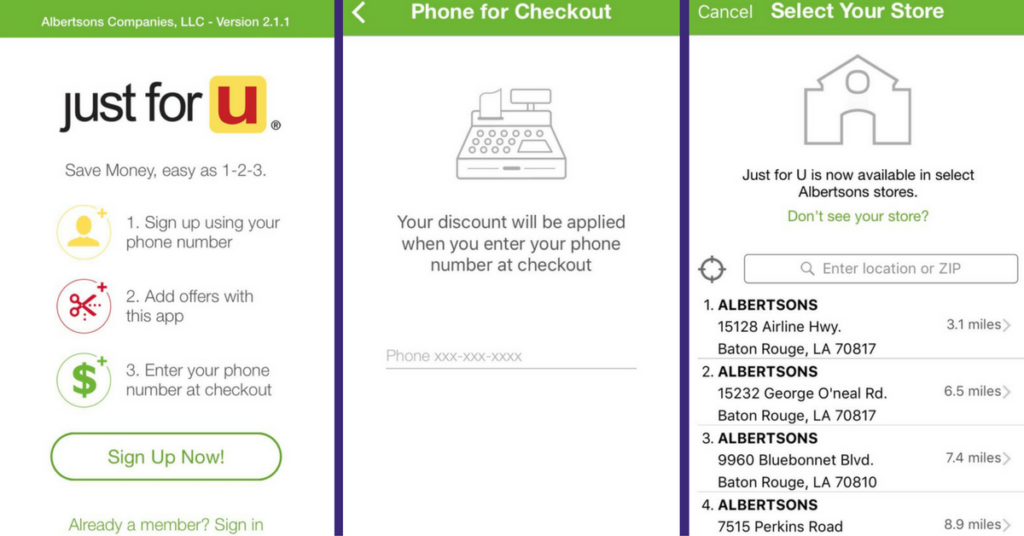 Albertsons just for U App
Here's how it works:
Simply put… you shop, save, earn and redeem!
It's easy to earn Gas Reward Points just by shopping at Albertsons with your registered phone number; you will accumulate points towards gas and can redeem up to 20 cents per gallon at participating Chevron and Texaco stations. Your Gas Reward Points are available for use at participating Chevron or Texaco stations approximately 4 hours after earning them.
Every $1 spent on eligible groceries = 1 point
Every $1 spent on select gift cards = 2 points
Every $1 spent on qualifying pharmacy items = 1 point
You can redeem your Gas Reward Points at participating Chevron or Texaco stations by providing your registered phone number. To redeem at the pump, follow the pump screen prompts. Gas Reward Points cannot be redeemed after pumping.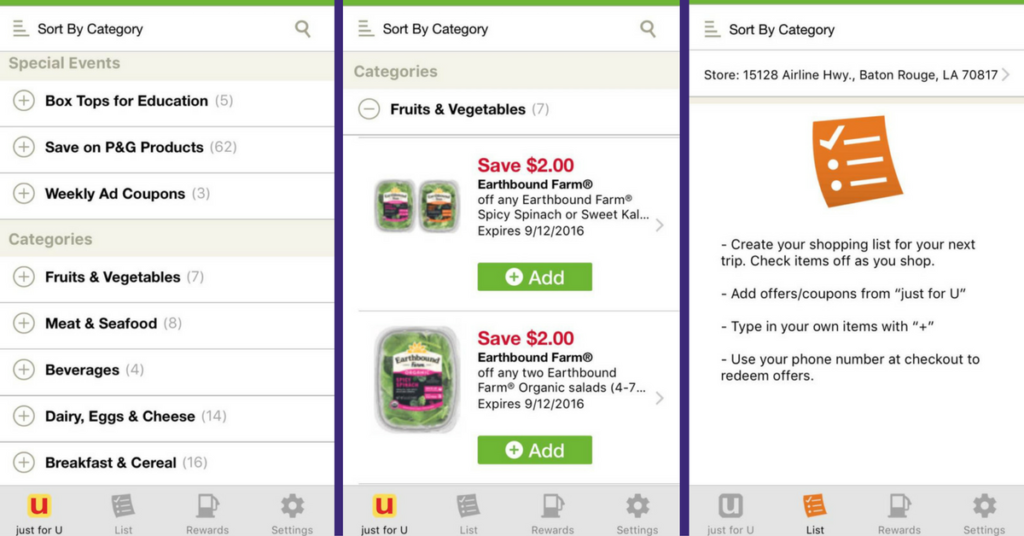 When menu planning, you will be able to look through the available coupons in the just for U app to see what items are on sale. Select the coupons that apply to your menu plan or menu plan around the coupons available each week. To redeem the coupons at the checkout, you input your phone number. Easy peasy! Digitized manufacturer coupons will automatically be added to your purchase in-store, no paper coupons needed!
No more clipping coupons or rummaging through papers, it's all on the app and organized by categories. There are a great variety of coupons in every department for instant savings at the store, including real foods! Not only will you save but you can also create and maintain your shopping list right from the app. Juggling kids and lists is enough to give any mama a headache, especially if you forget or lose said list. Now you can head to Albertsons, open up your app, shop with your list and enter your phone number at the register and just like that, you save!
Just for U organizes and personalizes the shopping experience by what is most important to each shopper. Once the app collects enough information about a customer's buying habits, more personalized coupons will appear in the app along with manufacturer's coupons —providing significant savings.
Simply download the just for U app on your smart phone or tablet, create an account and you'll receive personalized deals, digital coupons and start earning Gas Rewards. You'll be able to keep track of all your savings and deals right on your phone or tablet!
Available on the App Store and Google Play. Visit justforu.com for more information.
Disclosure: This is a "sponsored post." The company who sponsored it compensated BRM via a cash payment, gift, or giveaway. Opinions expressed herein are that of the author and are not indicative of the opinions or positions of the sponsor.
The following two tabs change content below.
Tiany Davis
My name is Tiany Davis, and I'm the creator of Baton Rouge Family Fun (previously Baton Rouge Moms). I have over 15 years of experience blogging, microblogging, and building online communities. My passion is supporting families where they live and love – locally! Oh, and I homeschool my 4 sons! 😉
Latest posts by Tiany Davis (see all)